About Us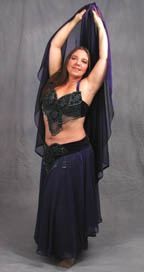 Simply Stylish is a woman owned business devoted to creating the best in belly dance attire. Our philosophy of cruelty free living guides our buying and design decisions. We make our products to accommodate dancers of all styles and sizes. The Simply Stylish line includes basic costume pieces essential to the foundation of a Middle Eastern belly dance wardrobe.
Our goals:
Bring you the highest quality, most affordable dancewear.
All products and manufacturing is vegan friendly and cruelty free.
Provide durable garments made from 100% washable fabrics.
Costume pieces in a broad range of lengths and widths.
Kathi Richards has been actively involved in Middle Eastern belly dance since 1996. She has been sewing and designing costumes and clothing since 1978. She married these two interests and formed her company where she's the sole buyer and manufacturer. This ensures her high quality in both construction and materials. She vends throughout the Western United States in California, Nevada and Oregon. Consult her vending schedule to see where she will be next.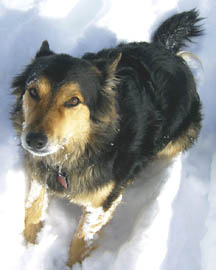 Jim, her husband, who designs and manufactures custom display units, joins Kathi. His work can be seen at the Simply Stylish booth. Consultation and design work is available when he is there.
Ares is her floor supervisor. He can be found on the floor aiding Kathi through his dedication and loyalty. He is a terrier/lab mixed dog. He keeps Kathi working day and night, by sitting right behind her chair, preventing her from leaving her sewing machine except at dinner and for walks.
Website Team
Dawn "Davina" Devine Brown - Mangages and maintains this website. She is a noted author, dancer and costume designer and has a series of excellent books on dance costume designs including "Costuming from the Hip" and "Embellished Bras." Her books are available through Simply Stylish at events. For more information about Davina, visit her website and make sure to check out her belly dance cosutming e-zine Costumer's Notes.
Barry Brown - Is a photographer who specializes in outdoor nature photgoraphy, product shots and dancer portraits. His work is featured in our catalog. He's available for photoshoots in the Sacramento area. For more information on his photography, drop him an e-mail.